Vernal Standing Desks
Our height-adjustable standing desks and chairs exceed expectations with high-quality materials and precise manufacturing. They are rugged and durable. We offer a 15-year warranty on the frame and a 5-year warranty on other electrical components. In addition, all products are delivered securely packaged, including a build and usage guide.
Vernal standing desk - A quality that pays off.
Ultra Stable x Ultra Quick Install
With its superior performance, patented design for quick assembly, functional detailing, and sturdy quality for long-term using, vernal meets everyone's need to create a most comfortable and convenient WFH experience.
Wide Height Range
22.8-48.4"
Wide Height Range
22.8-48.4"
Up And Down Smoothly
Up And Down Smoothly
4 Height presets
1.57"/s lifting speed
<50db silent engines
Vernal Two Engines Standing Desk
Vernal Two Engines Standing Desk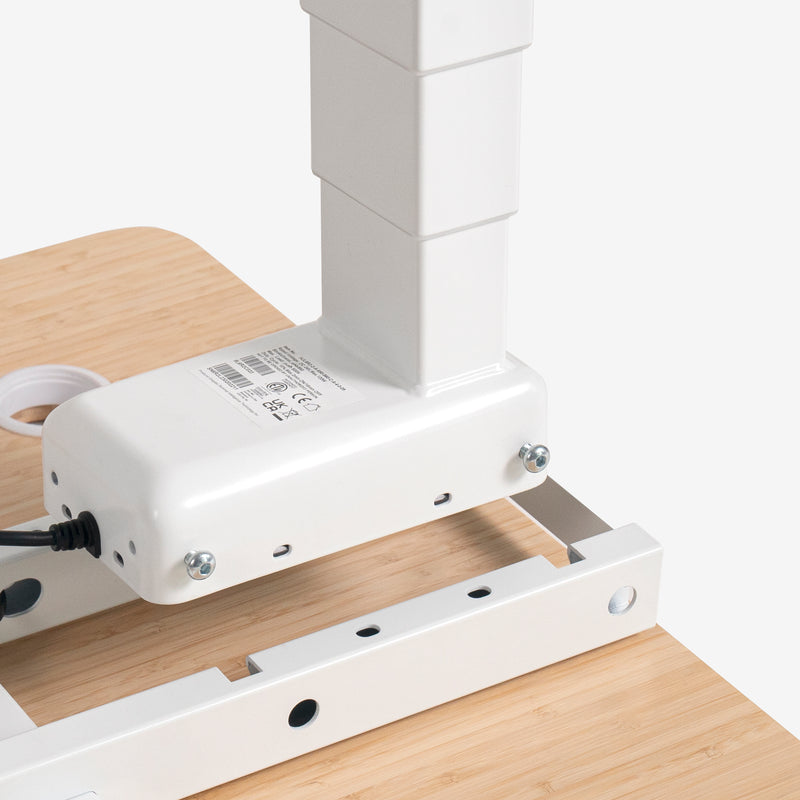 Patented Design for Quick Assembly
Patented Design for Quick Assembly
Hold up to 350 lbs
Hold up to 350 lbs
What We Done on Stability
Stay focused and productive on sit-to-stand, eliminating any distractions from wobbling
Precise Technology

Precise technology makes the columns slide seamlessly into each other with less than 0.01" gap

Larger Connection Area

With greater support between the three sections of the column, the whole column can be more stable.

Thicker Crossbar And Footings

The thickened structures allow the standing desk to withstand greater external impact.
Find Your Ergonomic Posture
Stay energetic with Vernal during long working hours.


Typically, the optimal desk height is your height x 0.4 when seated and your height x 0.62 when standing.

Vernal desk fits people 4'9"-6'7" tall. Meeting the needs of people of different heights, everyone can find their ergonomic sit-stand desk heights with Vernal.
Assemble in 6 Minutes, Easy to Do it Alone.
Frame-Desktop Integration : Reduce the steps of assembly Patented Structure Design : Slide to assembly Pre-assembled Nuts for Accessories : No additional tools required
Low-End Products
High-End Products
VERNAL
Overview
Poor quality, only basic function, violent wobbling
Rich functions but expensive, slight wobble
Outstanding performance, rich features, extreme stability
Height Range
27.5-47.2"
For height 5' 9"-6' 5"
22.8-48.4"
For height 4'9"-6'7"
22.8-48.4"
For height 4'9"-6'7"
Lifting Capacity
under 176 lbs
220 lbs-330 lbs
350 lbs
Lifting Speed
0.78"-0.98"/s
1.49"/s
1.57"/s
Handset Function
No memory function
No collision protection
With memory function and collision protection

4 Memory positions
Sensitivity-adjustable collision protection
Service Life
Less than 3 years
15 years
15 years
Lift Tests
5000
15000-30000
30000+
Price for the Frame

$379
Functional Design in Details
Two Cable Trays

With the wire management tray on the crossbar and an under-desk extra cable tray, you can easily organize all cables and set up your cable-free desk.

New C Type Frames

The traditional C-leg design reduces the stability of the standing desk, while the T-leg frame affects the leg space when the desk height is low. Vernal was designed through extensive testing so that the frame is fixed in the perfect position to both increase leg space and not affect stability.
Sturdy Qualify for Long-term Using
30000+ Lift Tests

High-grade Steel, Sturdy and Durable

15 Years Warranty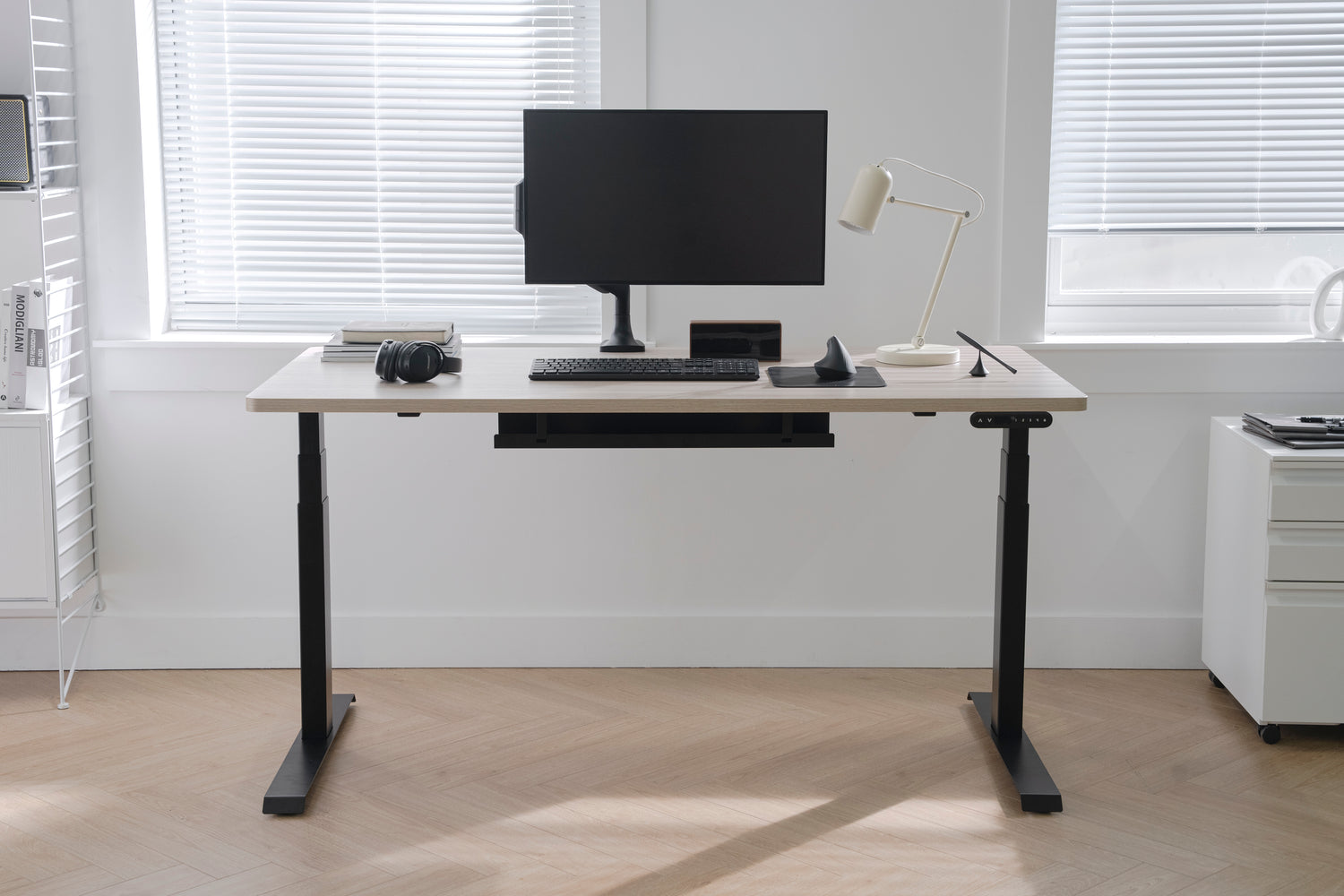 The rounded corners of the desktop can avoid collision damage. The 1" thick desktop provides strong support and can prevent sinking even under heavy load.

If the desk encounters a rigid obstacle, it stops, moves back a small distance in the opposite direction and then stops.
Sustainable

Environmentally Friendly

Energy Saving
All desktops are FSC certified. The chipboards are made from recycled wood waste, so no tree is wasted.
The packaging is made from environmentally friendly pearl cotton, which contains no foam and can be recycled.
The frame is equipped with a practical, energy-saving and efficient motor. The handset automatically switches off its control after a few seconds when not in use to save electricity.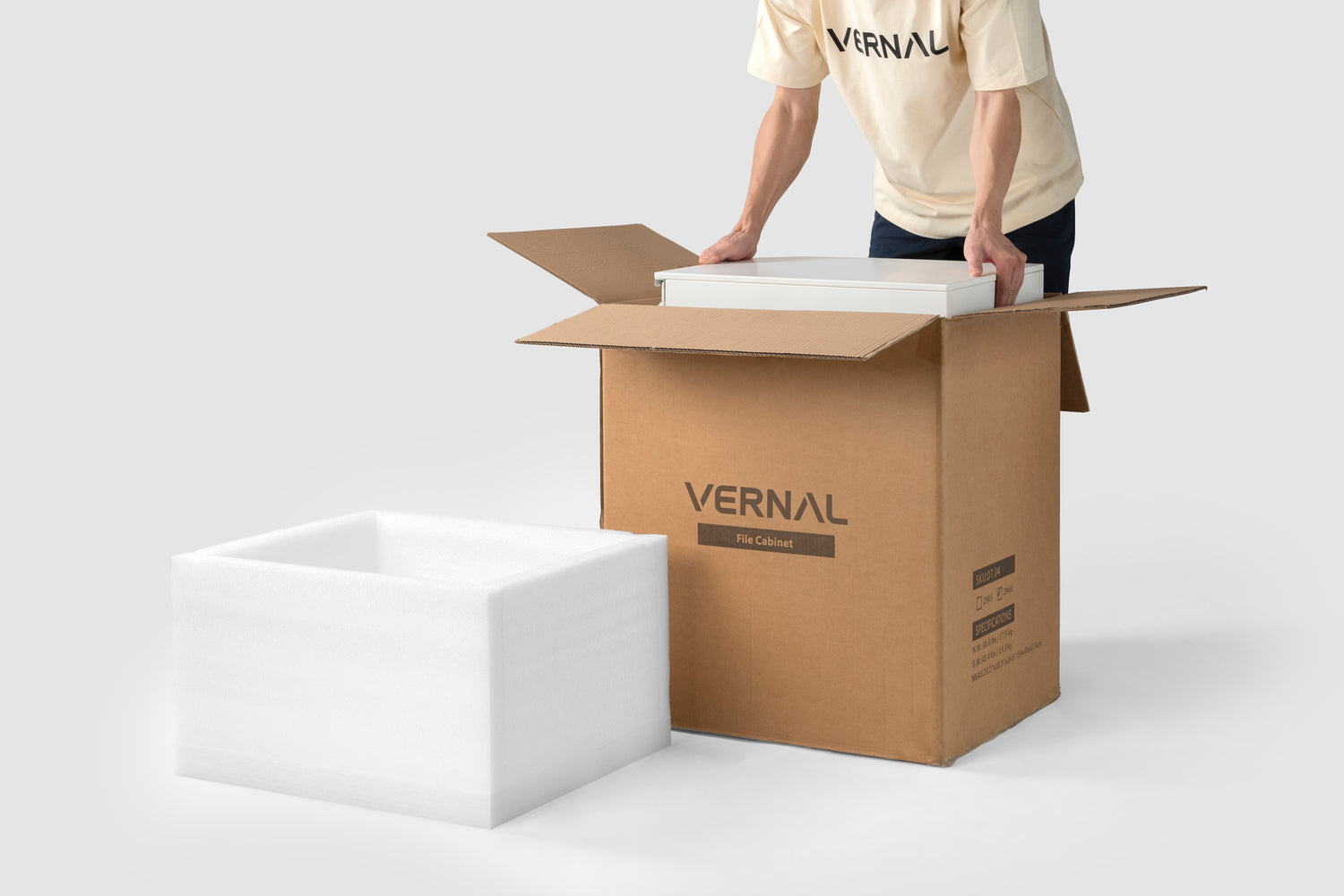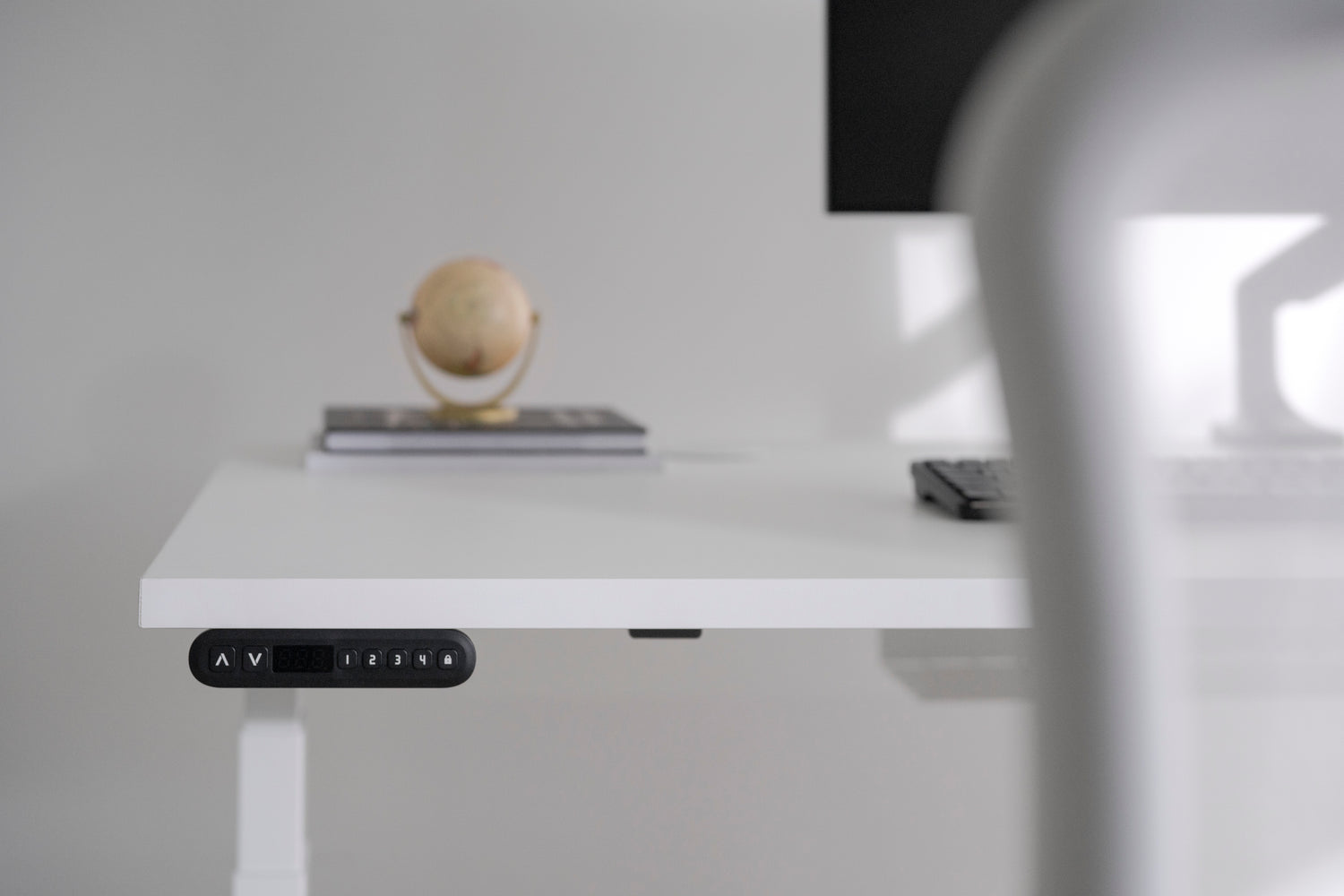 Corporate clients, associations and public institutions rely on Vernal